Support Services
Get help via email, chat, and phone/video from a team of DevOps experts.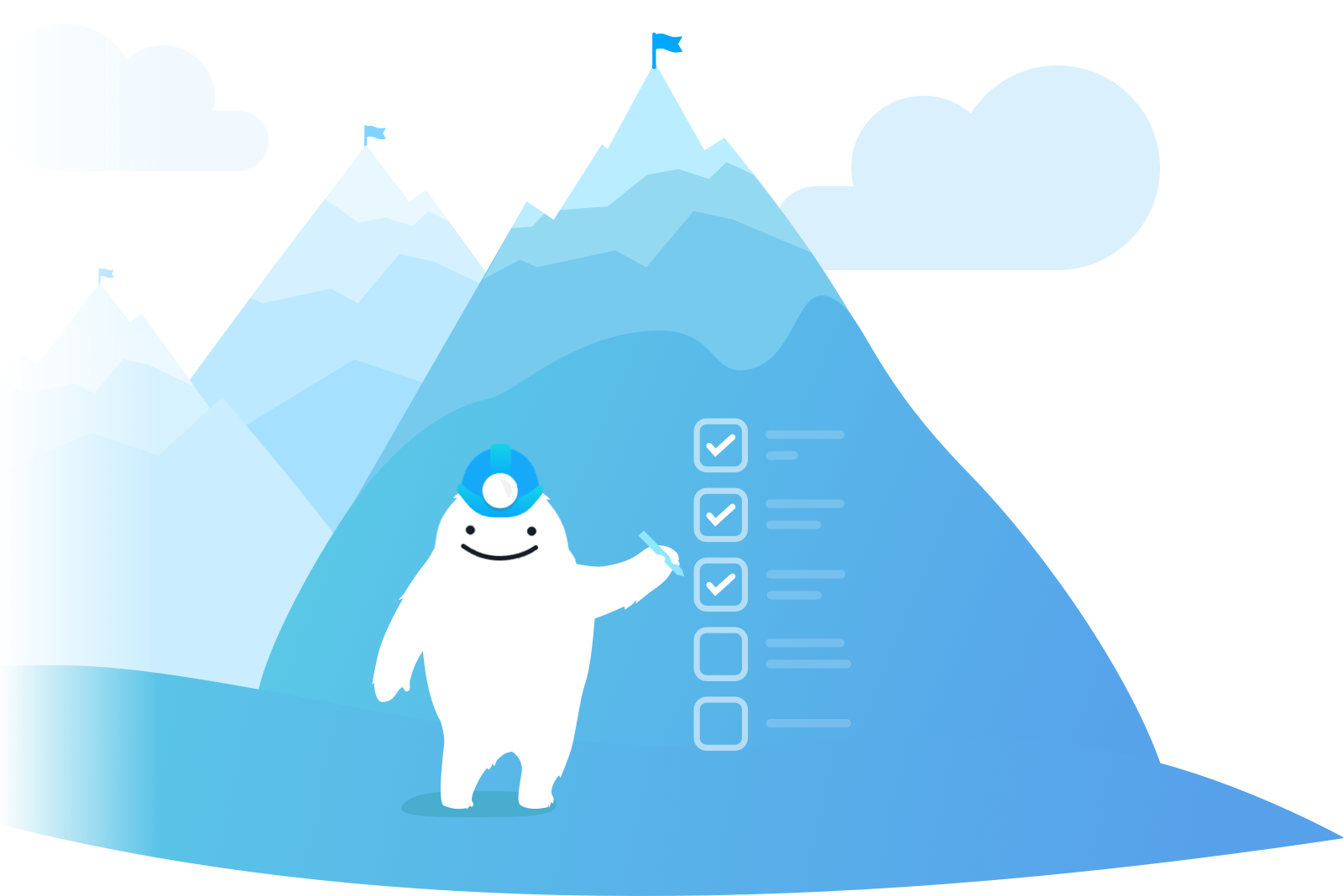 Expert Guidance & Onboarding
During our live onboarding calls together, our team of DevOps experts will come up with a custom plan for getting you live.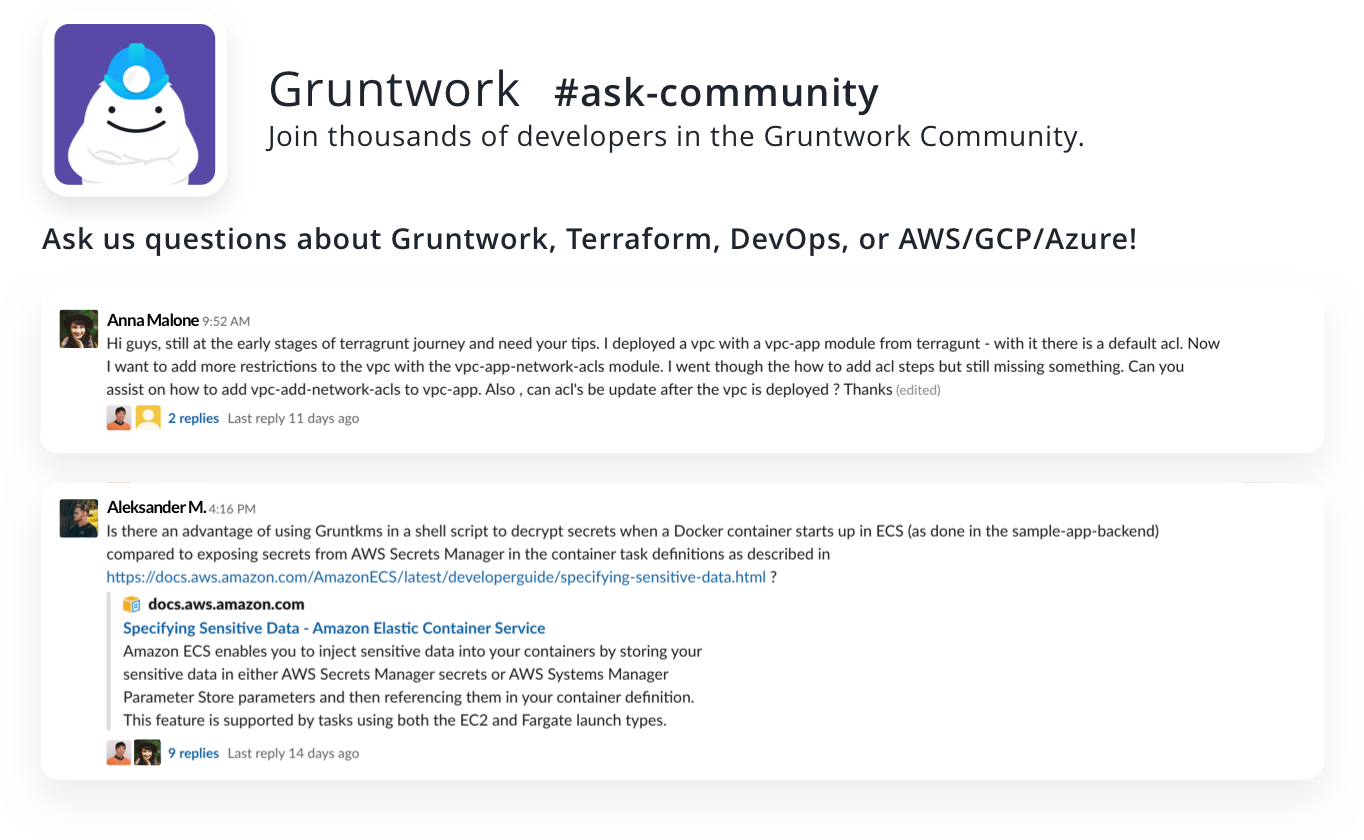 Gruntwork Community Slack
Included with all Gruntwork Subscriptions
Chat real-time with other Gruntwork customers and the Gruntwork team in our Community Slack Channel.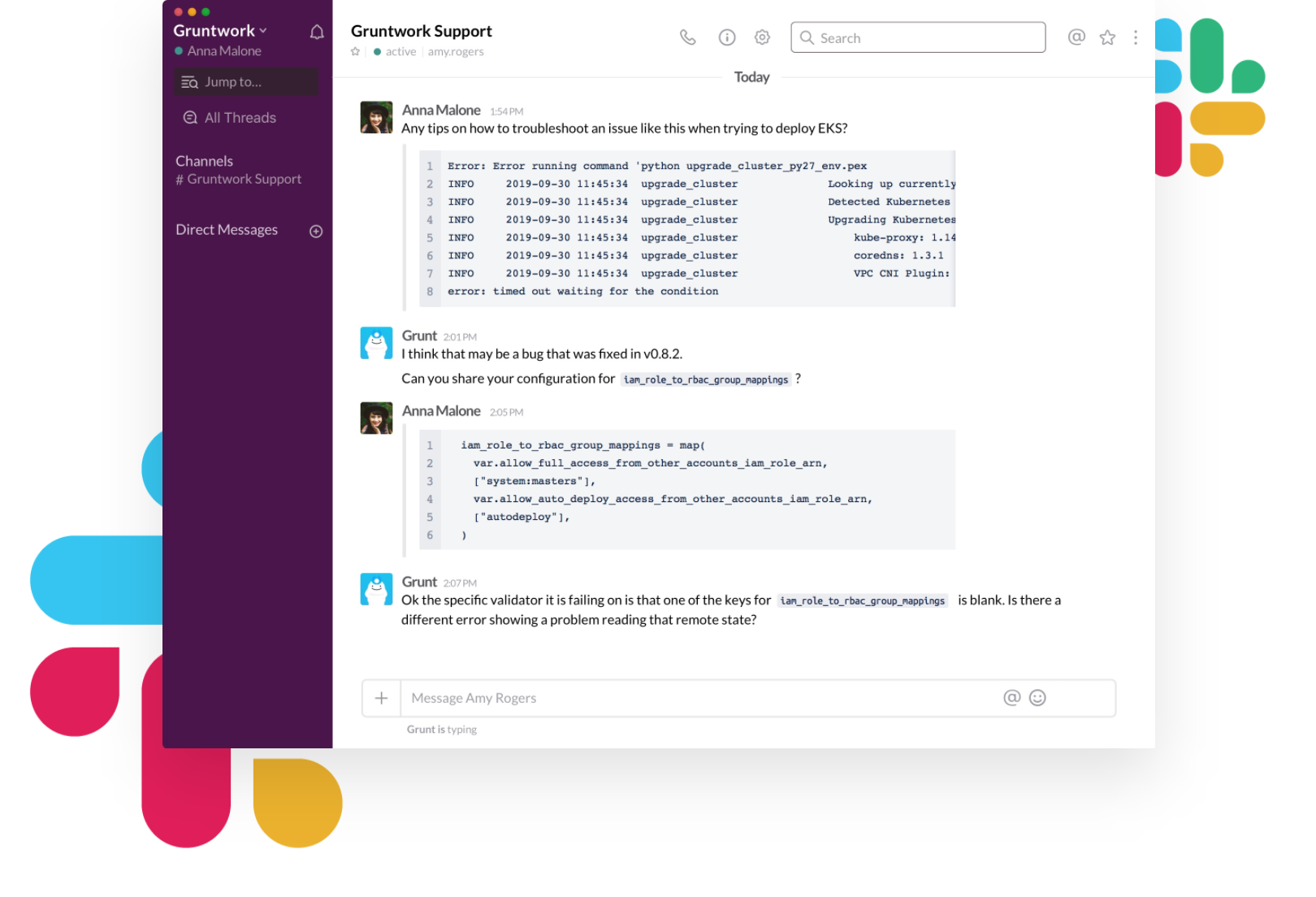 Private Slack Channel with Gruntwork
Only available with Pro Support and Enterprise Support
Chat with Gruntwork Engineers directly in a private shared Slack channel to get help with troubleshooting, bug fixes, questions, and general DevOps guidance.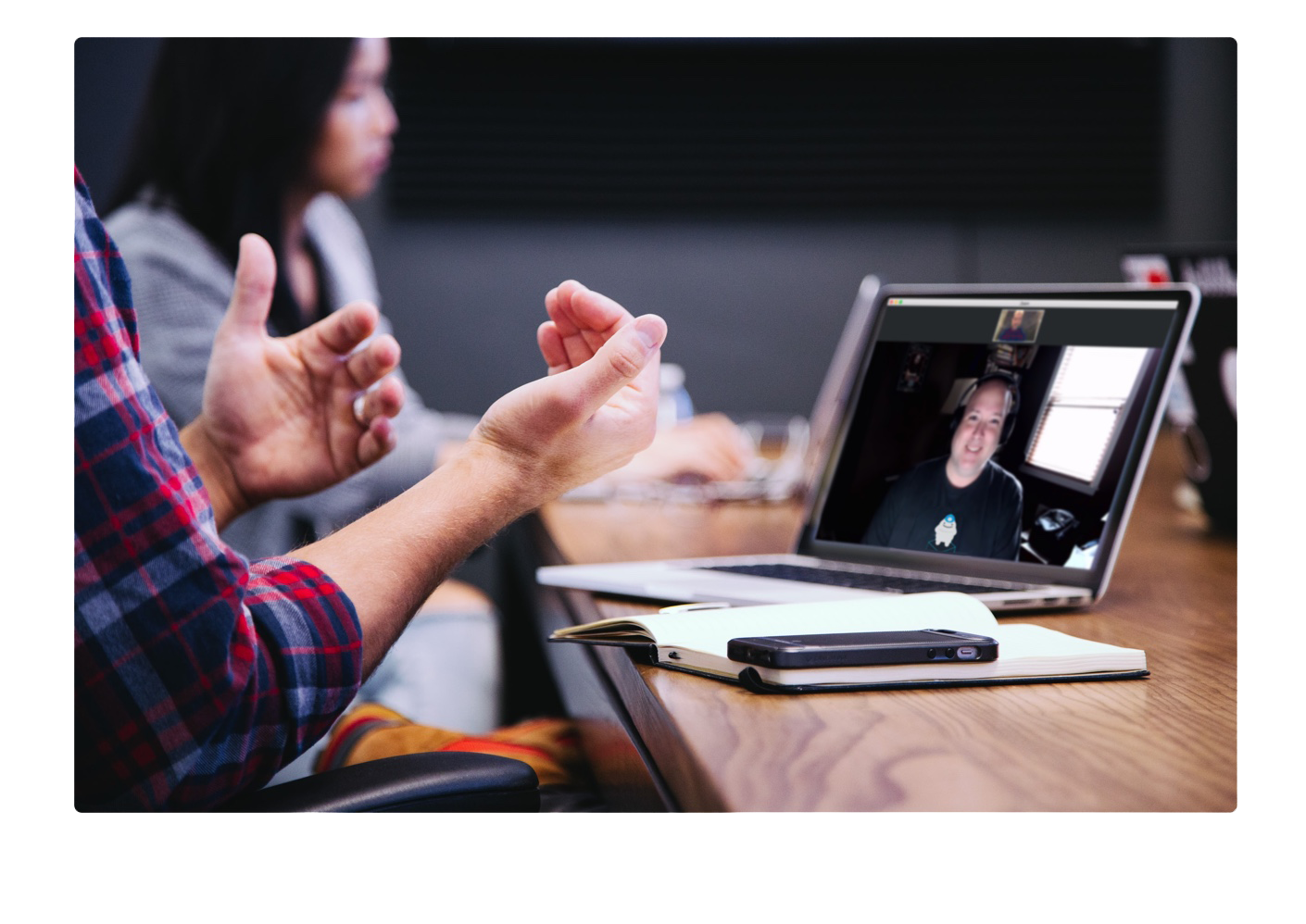 Phone & video calls with Gruntwork Engineers
Only available with Enterprise Support
Schedule live calls with Gruntwork Engineers to troubleshoot issues, do pair coding, and work through questions in real-time.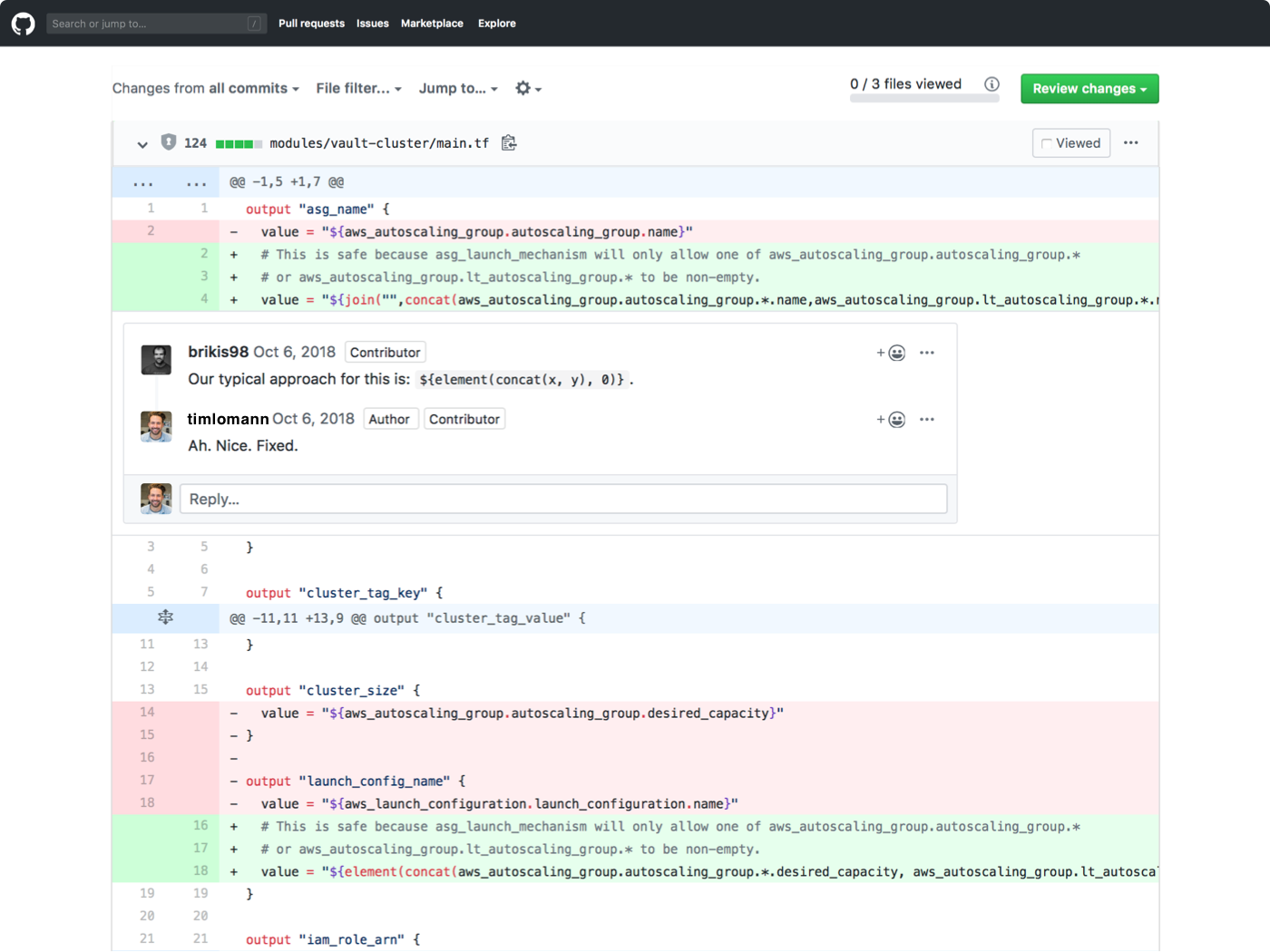 Code & Architecture Reviews
Only available with Enterprise Support
Have the Gruntwork team review your code and architecture by adding us to your pull requests and Google Docs and/or scheduling a live call.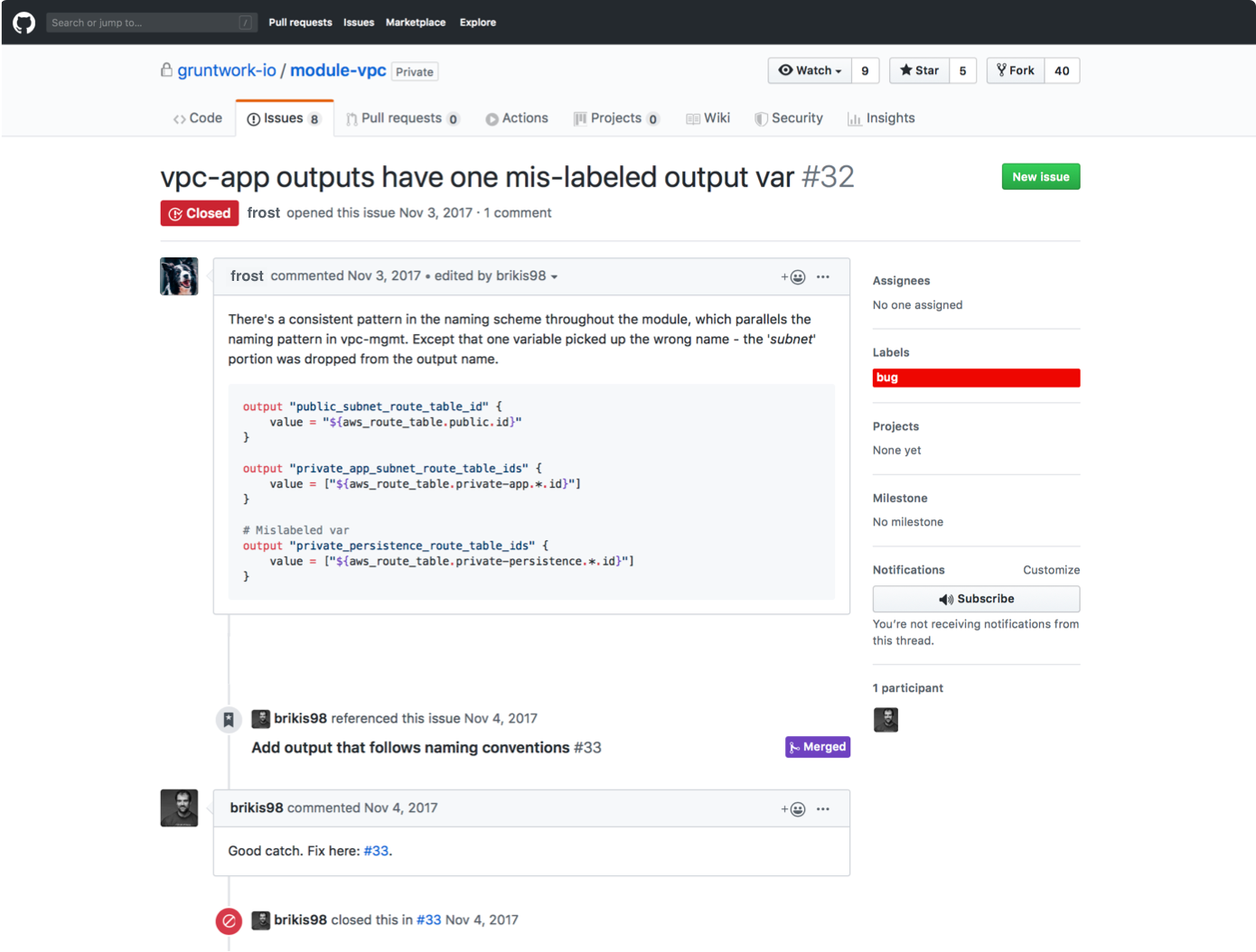 Prioritized Bug Fixes
Only available with Enterprise Support
The Gruntwork team will start working on a fix for any bug you identify in the Infrastructure as Code Library within a pre-defined SLA.
Get Expert Guidance
Make sure you're leveraging best practices by going through an onboarding process with a Gruntwork engineer and taking advantage of our production-readiness checklists.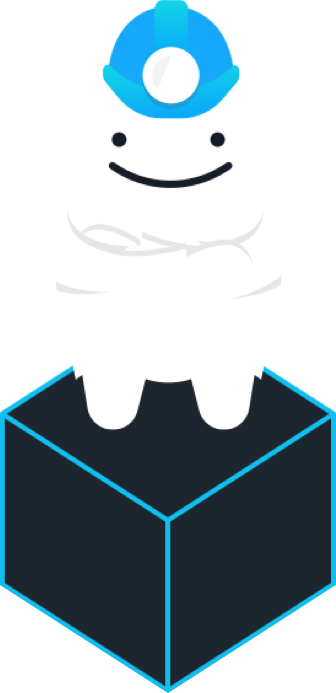 Ready to hand off the Gruntwork?